---
Workshop: Delivering Secure Enterprise Azure Solutions in a day with Michele Leroux Bustamante and Jim Counts
Kurskod
DSWS-Secure Azure
---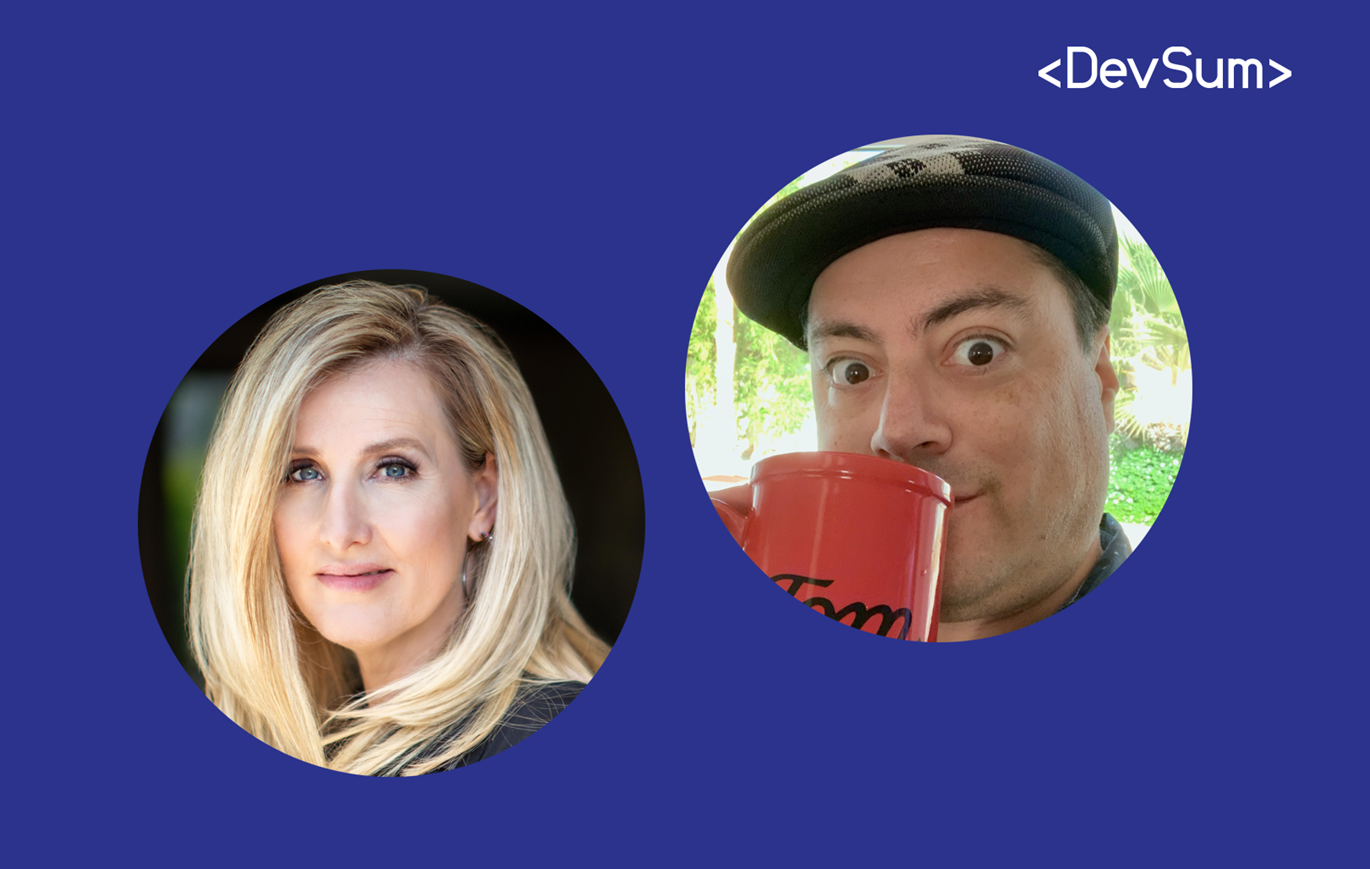 In connection with our developer conference DevSum, we offer a select few workshops with internationally known experts.
This workshop will explore how to deliver secure enterprise solutions to Azure while sharing real world experiences that cover topologies from simpler architectures, to more complex architectures involving hybrid cloud and on premise solutions.
Pris
Kursform
Leveransformer kan variera beroende på ort och datum.
På plats innebär att kursen hålls i klassrum. Läs mer här.
LiveClass innebär att kursen hålls som en lärarledd interaktiv onlineutbildning. Läs mer här.
Längd
1 dag
Ort och datum
---
Boka utbildning
Drawing from diverse experiences helping customers deliver and operate Azure production solutions, Michele and Jim will take you through a journey through a series of Azure solution architecture blueprints and best practices including how to select the appropriate Azure resources for compute and hosting, API delivery, networking and routing, data storage and messaging - while also covering how to best secure those resources, and ensure they are designed for high availability and disaster recovery. The goal of the workshop is to help you understand the best use of Azure resources, how to secure them appropriately, and understand the challenges that enterprises may face while planning for Azure delivery.
---
About Michele Leroux Bustamante and Jim Counts
Michele Leroux Bustamante is President and co-founder at Solliance (solliance.net), co-founder of PolicyServer (policyserver.io), a Cloud / Microservices and Security architect, a Microsoft Regional Director, Microsoft Azure MVP and Docker Captain. Michele is recognized in many fields including software architecture and design, identity and access management, cloud computing and microservices architectures, security and compliance, and DevOps. During the past 25 years, Michele has held senior executive positions at several corporations, assembled teams, implemented development process, and facilitated numerous successful large-scale enterprise application deployments. Michele spearheaded the Microservices and Security practices at Solliance - and shares customer learnings through workshops, presentations and keynotes. Michele has been published regularly during her entire career including the best-selling book ''Learning WCF'' (O'Reilly 2007) and Developing Microsoft Azure Solutions 2nd Ed. (Microsoft Press 2017).
Jim Counts is a Cloud and DevOps architect specializing in unblocking and accelerating enterprises, large and small, as they move from traditional to cloud-native architectures. With over twenty years of experience, Jim found his niche early on building dependable automated systems and now focuses on making infrastructure management repeatable, reliable, and sustainable. Jim holds a BA in Economics from Humboldt State University in Northern California. Later he returned home to the opposite end of California to earn an MS in Computer Science from CSU San Marcos.