---
Black Belt Troubleshooting Windows OS with Sami Laiho
---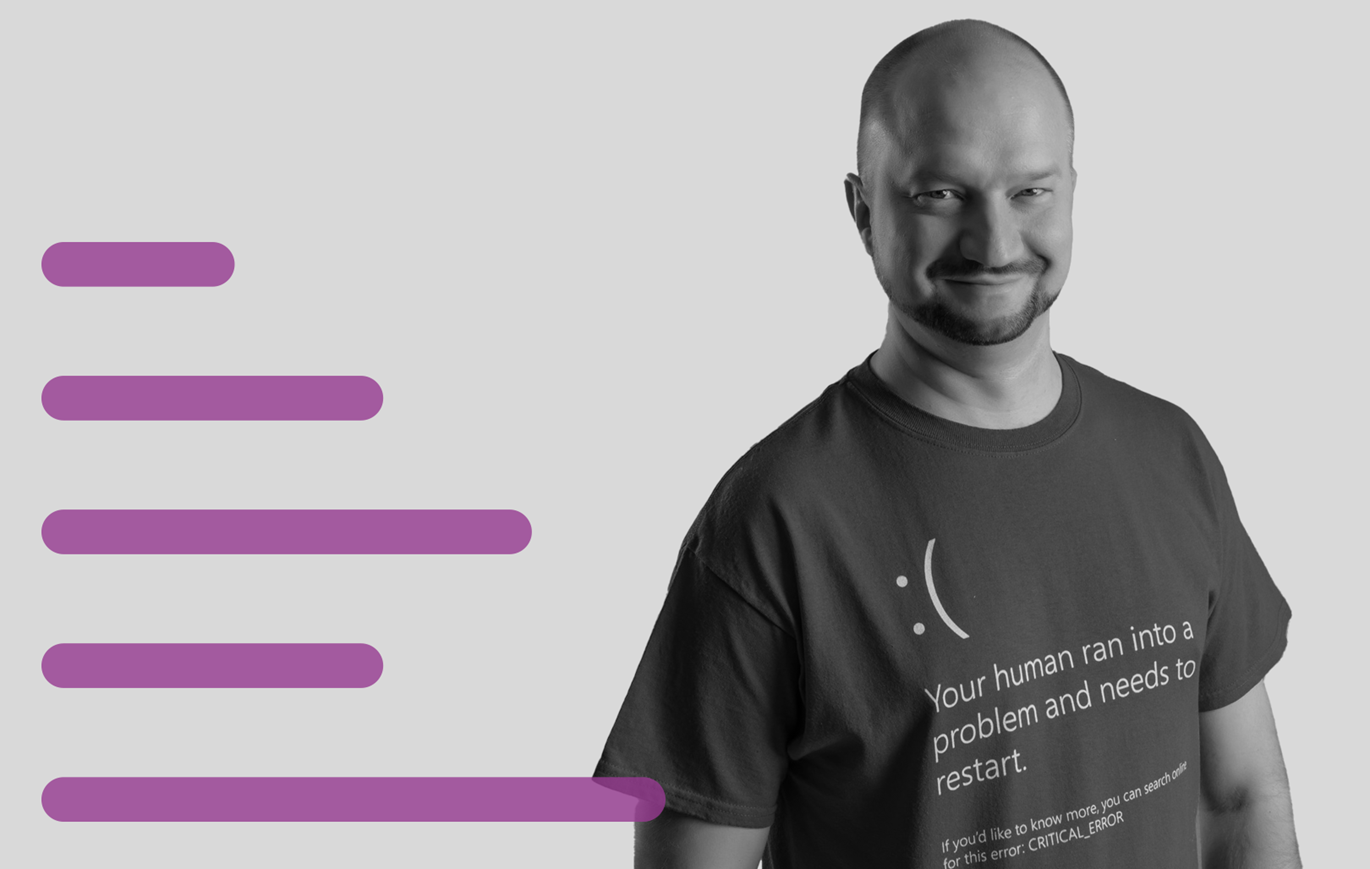 Let a true blackbelter and internationally acclaimed speaker teach you his coolest troubleshooting stunts! Sami Laiho has been troubleshooting Windows and given lectures in the subject for the better part of 20 years, and as a conference speaker he's been appointed "best in show" at numerous occations. Now he's coming to Sweden to deliver his popular "Black Belt Troubleshooting Windows" course, and you don't want to miss this opportunity!
The best way to become a great troubleshooter is to learn from the ground up. This course teaches you how the OS really works and how to troubleshoot it. It is applicable to all current Windows OS versions, and at least ten years back - both servers and clients. Learn to troubleshoot the hardest errors and raise your abilities above others!
---
Target Audience and Prerequisites
The course is intended for experienced Windows technicians and IT professionals, who need to sharpen their troubleshooting skills through proper methodology and in-depth OS knowledge.
As a participant you need to have a general understanding of Windows OS and networking. You will benefit from Active Directory skills, but this isn't a requirement to take the course.
Sami Laiho
This training is delivered by Sami Laiho - one of the top Windows OS professionals globally. Sami has been awarded as Best Speaker and his OS sessions as Best Session in multiple Microsoft TechEd's and other conferences. Sami has been working with OS internals and security for almost 20 years and teaching the art for more than 15 years. Read more on Sami's website.
Said about Sami
The quotes below is from our evaluation form after a previous class with Sami:
"Sami is a great Trainer with a lot of experience in windows systems."
"I thought I understood the material well before I took part in this course, I was wrong. This course although short it was sufficient, both direct and fun. I would recommend this for anyone that wants to work in IT and also for all that work in the IT business."
"If you really need to know something about windows8, this seminar/training is a must. He delivers everything in a lively manner, and it´s not just educational, it´s fun."
"Do you want to learn Win-Fu?"
"Great insight into Windows security"
"Funni finnish guy that teaches you to be a pro when it comes to windows!"
"Sami you get 5 out of 5 stars for keeping things interesting and fun while still making people understand and learn."
"Great speaker, and has good sense of humor :-), what else can you ask for ?"
"Funny,interesting and during those 4 days i learned ALOT"
Course Details
---
Troubleshooting methodology
What are we against?
How to isolate the error
How to document the error
Tools and procedures for troubleshooting Windows
Most important tools for troubleshooting
Appropriate permissions
OS Internals
Windows modes
Processes and threads
Services and programs
Registry Internals
Registry structure
How to manage the registry
Troubleshooting of the SLOW
Slow startup/logon
Slow operations
Memory/Disk/CPU bottlenecks
Troubleshooting security related issues
Security internals of Windows
How to troubleshoot issues related to permissions
How to troubleshoot issues related to domains
Troubleshooting network issues
Best practises to troubleshooting network issues
Monitoring network activity
Unbootable machine troubleshooting
Safe modes and other advanced startup modes
Windows PE/RE internals
Tools for fixing an unbootable OS
Troubleshooting device drivers
How Windows uses its Driver Store
How to troubleshoot device drivers
Unbootable machine troubleshooting
Safe modes and other advanced startup modes
Windows PE/RE internals
Tools for fixing an unbootable OS
Basics of debugging and debuggers
How to debug a machine
When to debug a machine with an actual debugger
BSOD internals
How BSOD works and how to make one
How to analyze memory dumps