---
Citrix Virtual Apps and Desktops - Architect Design Solutions
---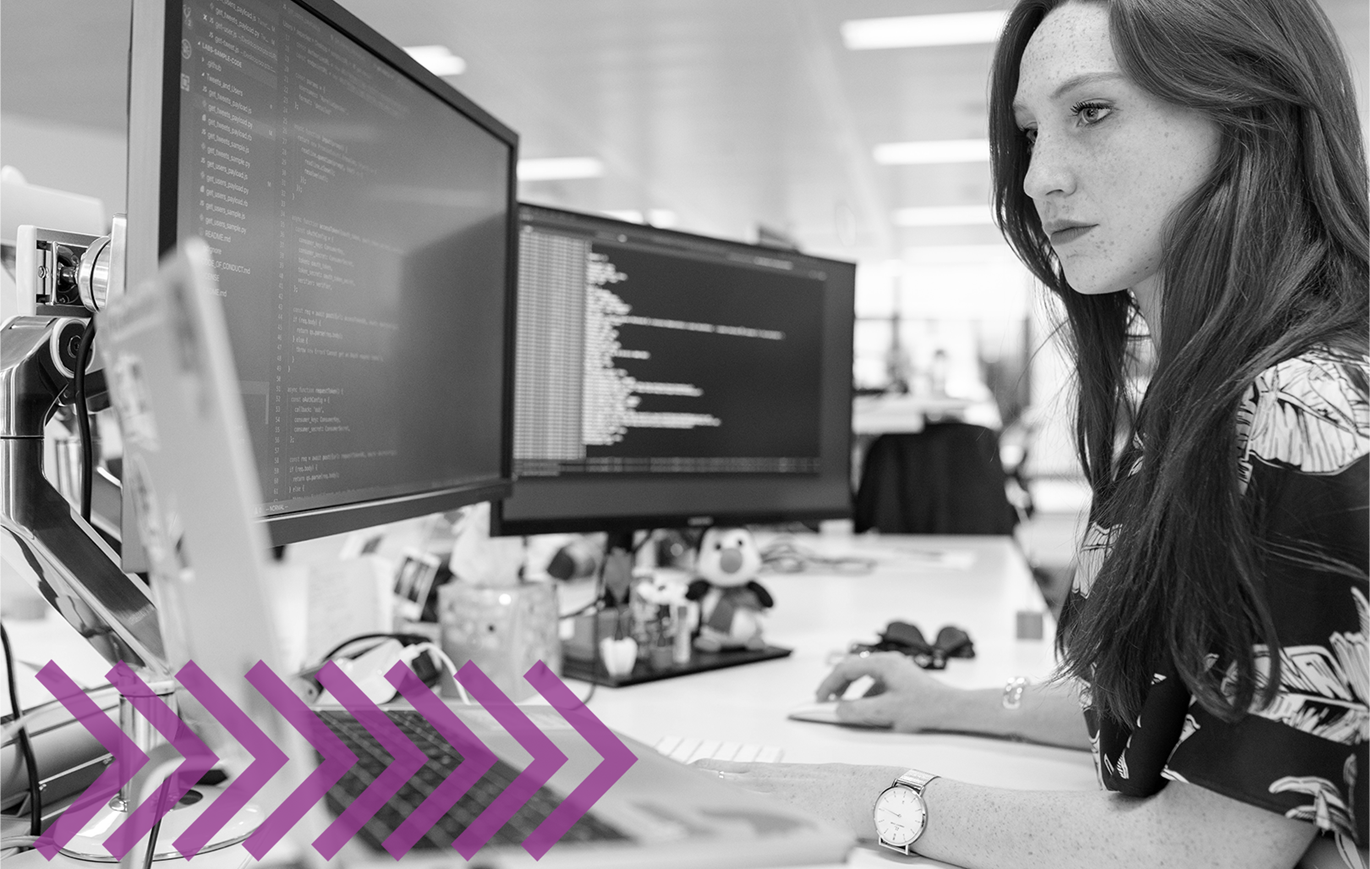 Den här kursen lär ut designprinciperna för att skapa en Citrix Virtual Apps and Desktops. Du kommer också att lära dig utvärdera befintliga miljöer, utforskar olika scenarier och fatta designbeslut baserat på affärskrav.
Pris
43450 kr

(exklusive moms)
Kursform
Leveransformer kan variera beroende på ort och datum.
På plats innebär att kursen hålls i klassrum. Läs mer här.
LiveClass innebär att kursen hålls som en lärarledd interaktiv onlineutbildning. Läs mer här.
Längd
5 dagar
Alternativa betalsätt
Leverantörsvoucher gäller på denna kurs
Många kurser kan även betalas med vårt kompetenskort alternativt utbildningsvouchers eller motsvarande credits från någon av våra teknikpartners.
Ort och datum
6 nov
Live Online
26 feb
Live Online
17 jun
Live Online
7 okt
Live Online
---
Boka utbildning
Kursen utgår från Citrix Consultings syn på design och arkitektur samt täcker de viktigaste designbesluten genom föreläsningar, labbövningar och diskussioner inom klassen. Du kommer också att lära dig om ytterligare överväganden och avancerade konfigurationer för lösningar för multi-location och planering av disaster recovery.
---
Målgrupp och förkunskaper
Kursen är framtagen för systemarkitekter och systemingenjörer som skall planera och utforma en app- och desktopvirtualiseringsmiljö baserad på Citrix Virtual Apps and Desktops.
För att hänga med i kursens tempo och kunna tillgodogöra dig dess innehåll förutsätts du ha en gedigen erfarenhet av Citrix Virtual Apps and Desktops 7 samt erfarenhet av Citrix Gateway och stödjande infrastruktur.
Vi rekommenderar att du har gått dessa kurser eller besitter motsvarande kunskaper:
För att alltid hålla en hög kvalitet på våra kurser använder vi både engelsk- och svensktalande experter som kursledare.
Detaljerad information
---
Kursmaterialet är på engelska, med detta innehåll:
Methodology & Assessment
The Citrix Consulting Methodology
Citrix Consulting Methodology Use
Business Drivers
Prioritize Business Drivers
User Segmentation
User Segmentation Process
App Assessment Introduction
App Assessment Analysis
Why Perform a Capabilities Assessment?
Common Capabilities Assessment Risks
User Layer
Endpoint Considerations
Peripherals Considerations
Citrix Workspace App Version Considerations
Citrix Workspace App Multiple Version Considerations
Network Connectivity and the User Experience
Bandwidth and Latency Considerations
Graphics Mode Design Considerations
HDX Transport Protocols Considerations
Media Content Redirection Considerations
Session Interruption Management Session Reliability Feature Considerations
Session Interruption Management AutoClient Reconnect Feature Considerations
Session Interruption Management ICA Keep-Alive Feature Considerations
Access Layer
Access Matrix
Access Layer
Access Layer Communications
Double-Hop Access Layer Considerations
Citrix Cloud Access Layer Considerations
Use Cases for Multiple Stores
Define Access Paths per User Group
Define Number of URLs
Configuration and Prerequisites for Access Paths
Citrix Gateway Scalability
Citrix Gateway High Availability
StoreFront Server Scalability
StoreFront Server High Availability
Resource Layer - Images
Flexcast Models
VDA Machine Scalability
VDA Machine Sizing with NUMA
VDA Machine Sizing
VDA Machine Scalability Cloud Considerations
Scalability Testing and Monitoring
Secure VDA Machines Network Traffic
Secure VDA Machines Prevent Breakouts
Secure VDA Machines Implement Hardening
Secure VDA Machines Anti-Virus
Review of Image Methods
Citrix Provisioning Overall Benefits and Considerations
Citrix Provisioning Target Device Boot Methods
Citrix Provisioning Read Cache and Sizing
Citrix Provisioning Write Cache Type
Citrix Provisioning vDisk Store Location
Citrix Provisioning Network Design
Citrix Provisioning Scalability Considerations
Citrix Machine Creation Services Overall Benefits and Considerations
Citrix Machine Creation Services Cloning Types
Citrix Machine Creation Services Storage Locations & Sizing
Citrix Machine Services Read and Write Cache
App Layering Considerations
Image Management Methods
Resource Layer - Applications and Personalization
Application Delivery Options
Determine the Optimal Deployment Method for an App
General Application Concerns
Profile Strategy Profile Types Review
Citrix Profile Management Design Considerations
Citrix Profile Management Scaling
Citrix Profile Management Permissions
Policies Review
Optimize Logon Performance with Policies
Printing Considerations
Control Layer
Pod Architecture Introduction
Pod Architecture Considerations
Citrix Virtual Apps and Desktops Service Design Considerations
Implement User Acceptance Testing
Load Balancing the Machine Running the VDA
Citrix Director Design Considerations
Management Console Considerations
Change Control
Delivery Controller Scalability and High Availability
Control Layer Security
Configuration Logging Considerations
Session Recording
Hardware/Compute Layer
Hypervisor Host Hardware Considerations
Separating Workloads Considerations
Workload Considerations
VMs Per Host and Hosts Per Pool
Citrix Hypervisor Scalability
VM Considerations in Azure and Amazon Web Services
Storage Tier Considerations
Storage I/O Considerations
Storage Architecture
Storage RAID & Disk Type
Storage Sizing LUNs
Storage Bandwidth
Storage in Public Cloud
Datacenter Networking Considerations
Securing Hypervisor Administrative Access
Secure the Physical Datacenter
Secure the Virtual Datacenter
High Availability and Multiple Location Environments
Redundancy vs. Fault Tolerance vs. High Availability
Multi-Location Architecture Considerations
Multi-Site Architecture Considerations
Global Server Load Balancing
Optimal Gateway Routing
Zone Preference and Failover
StoreFront Resource Aggregation
StoreFront Subscription Sync
Hybrid Environment Options
Citrix Provisioning Across Sites
Site Database Scalability and High Availability
Citrix Provisioning Across Sites Considerations
Citrix Machine Creation Across Sites
App Layering Across Sites
Managing Roaming Profiles and Citrix Workspace App Configurations Across Devices
Profile Management Multi-Site Replication Considerations
Folder Redirections and Other User Data in a Multi-Location Environment
Application Data Considerations
Cloud-Based Storage Replication Options
Multi-Location Printing Considerations
Zone Considerations
Active Directory Considerations
Disaster Recovery
Tiers of Disaster Recovery
Disaster Recovery Considerations
Business Continuity Planning and Testing
Citrix Standard of Business Continuity
Kursen är förberedande för certifieringstestet Citrix Virtual Apps and Desktops Assessment, Design, and Advanced Configurations.